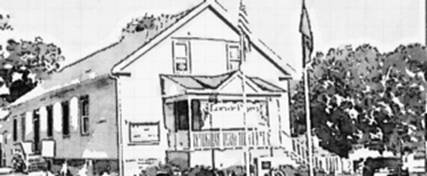 Bow Lake Grange Hall Resources
Start here to find valuable resources to help you plan your successful event in the Bow Lake Grange Hall!
Provided by the Bow Lake Community Club // www.bowlakecc.org
0615/sem
We are proud of our lovely Bow Lake Grange Hall and making the venue available for you. We have assembled these resources for you to help you successfully plan and take the stress out of your special event. These are representative resources only and not comprehensive — we encourage you to do your own research. While we have worked with some of these providers, listing them here does not necessarily constitute our endorsement nor has any business solicited or provided any compensation for being included here. If you have any questions on Grange Hall rentals or this publication, please contact our building administrator, Paula King at 603-664-5901 or LnPBakerHouse@aol.com or our Corresponding Secretary, Suzanne Murdoch at 603-905-9897 or smurdoch1005@aol.com
.
Helpful Event Planning Links:
Multiple Resources (for any event, including memorial services)
Party Planning Checklists:
realsimple.com/holidays-entertaining
/entertaining/party-planning-checklist
marthastewart.com/275412/party-planning-guide
Party Ideas:
evite.com/content/entertaining
Invitations:
www.tinyprints.com (how to and supplier)
www.announcingit.com (online ordering site)
www.Zazzle.com (online ordering site)
www.Partycity.com (online and Newington, NH)
www.evite.com (on-line invitations)
www.Vistaprint.com (design and order on-line)
The following caterers offer a range of food options and serving/set-up support. Whether you are holding a casual or formal event, or want full set up and service or to pick up, you'll find someone here.

Dining by Design, Strafford, NH:

(from website) Founded by Chef Randy Brisson in 2004, Dining by Design continues to organize their resources effectively to present a positive experience - no matter the size of the party. Client meetings determine budget, preferences and dietary guidelines for all menus.

Info/Contact: www.diningbydesign.com // 603-498-1634

Owner: Chef Randy Brisson




MLC Catering, Rochester, NH:

Specializing in creative and innovative food and presentation for all occasions.

Info/Contact: www.mlccatering.com // 603-767-5646

Owner: Darlene




Sheilah's Deli and Market, Strafford, NH:

Immediately opposite the Grange Hall. Offers custom baked goods, pizza, subs, deli items, and a full catering menu.

Info/Contact: www.facebook.com/sheilahsdeli // 603-664-5551

Owner: Sheilah Hitchcock*
*Note: Sheilah's Deli will be under new ownership effective August 2015.




The White Apron, Dover, NH

Founded in 2004, the White Apron features the talents of a former Cordon Bleu instructor and specializes in fresh, seasonal menus.

Info/Contact: www.thewhiteapron.com or info@thewhiteapron.com

603-617-3555 Owners: ay and Elizabeth Curcio

Panera Bread, Dover, NH

Can access catering menu and order on-line; offers a large variety of cold and hot breakfast and lunch items.

Info/Contact: www.cater.panerabread.com

841 Central Ave., Dover // 603-743-5100

The caterers below also offer event planning/coordination support for a full-service experience:

Bliss is a full-service catering company that specializes in events from casual to formal throughout ME, NH, and MA. They also offer event planning support.

Info/Contact: www.blisscaterers.net // 207-318-9060

Owner: Susan Jones

Portable Pantry, Dover, NH

The Portable Pantry is a café and bakery offering a comprehensive menu with the emphasis on delicious baked goods in addition to a nice variety of light and heavier meal options. They also offer the services of an event coordinator.

Info/Contact: www.portablepantrynh.com // 603-516-5554

Owner: Susan Jackson-Rafter
Party/Linen Rentals and Supplies
Taylor Rental, Rollinsford, NH
From linens and furniture to a selfie booth, Taylor offers a wide variety of party-related rentals.
Info/Contact: www.taylorrental-nh.com
603-742-1987 // trrollinsford@comcast.net
Marshall Tent and Event Rental, Kittery, ME
Offers a large variety of table linens and other event-related equipment.
Info/Contact: www.marshallrental.com or 603-431-4441
Divine Linen Rentals, Londonderry, NH
Planning experts are available to help determine needs. Divine will ship and provides a seven-day rental.
Info/Contact: www.divinelinenrentals.com or 603-647-7841 contacts@divinelinenrentals.com
Party City, Newington, NH
Source for inexpensive table coverings and decorations.
Info/Contact: www.partycity.com or 603-430-0310
Christmas Dove (The Florist at Barrington Village), Barrington, NH
Order on-line; delivers.
Info/Contact: www.doveflorists.com // 603-664-9055
Eclectic Florist, Northwood, NH
Close by, full-service florist.
Info/Contact: www.theeclecticflorist.com // 603-942-7001
Ladybug Flower Shop, Inc., Rochester, NH
Order on-line available; offers Strafford deliver
Info/Contact: www.rochesternhflowers.com or 603-332-3323
Studley's, Rochester, NH
Order on-line available; offers delivery to Strafford.
Info/Contact: www.studleyflorist.com or 603-332-4565
-------------------------------
Any questions or suggestions please contact our building administrator, Paula King at 603-664-5901 or LnPBakerHouse@aol.com or our Corresponding Secretary, Suzanne Murdoch at 603-905-9897 or smurdoch1005@aol.com